FlexISO-S CAN
Isolation separation adapter for CAN and CAN FD
Article number: 70010757
The FlexISO-S CAN isolating adapter is used for galvanic decoupling of CAN or CAN FD bus systems with a very low signal delay. As a result, the achievable line lengths are only slightly reduced. The adapter is suitable for 12 V vehicles and 24 V test bench applications.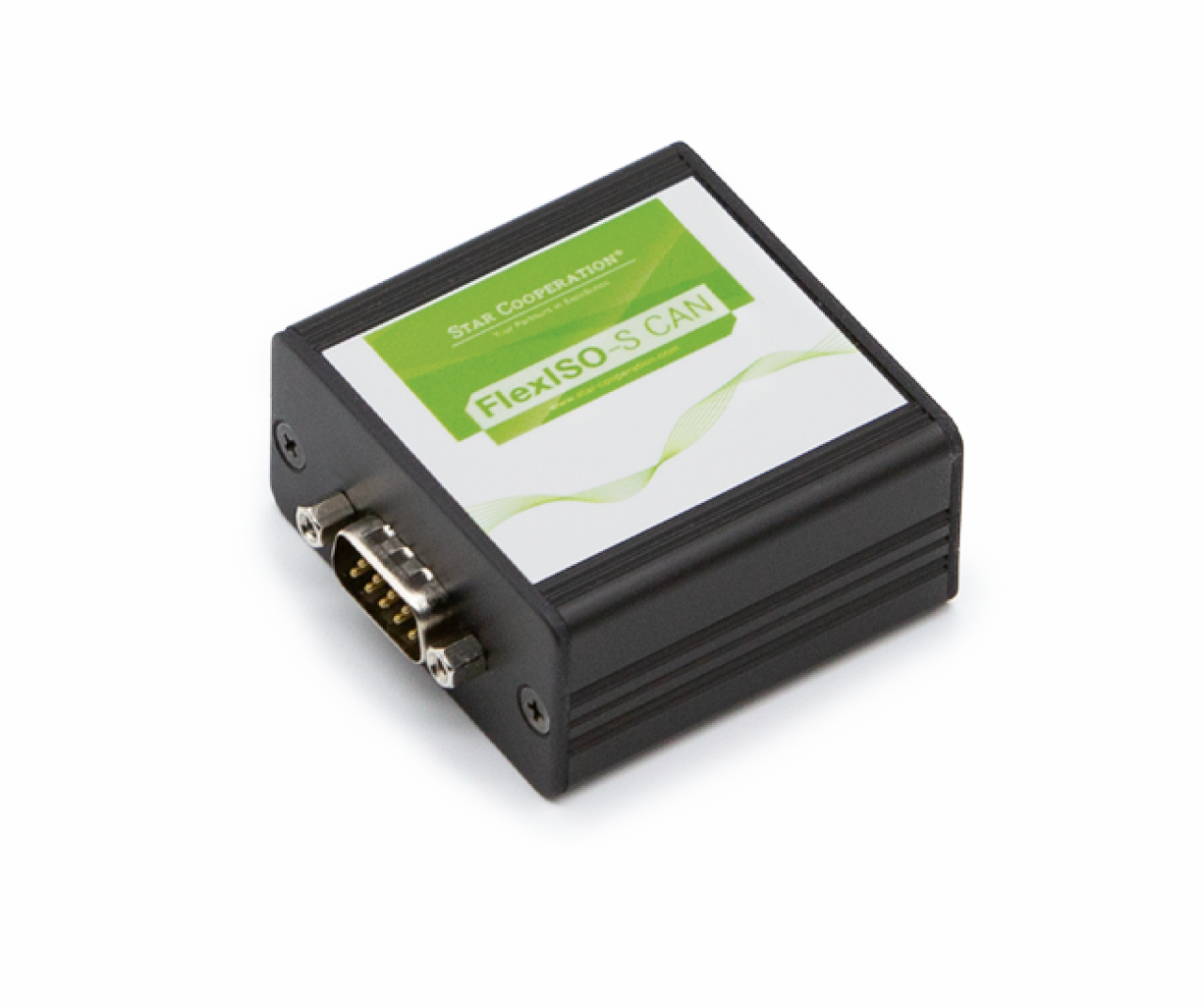 Description
The CAN network is separated by high-speed optocouplers. To operate the module, a power supply of 9 - 36 V is only required on the primary side. The plug-on adapter is extremely fast with a signal delay of 75 ns and ensures the recessive state of the bus level through the integrated logic. The high reaction speed ensures baud rates according to ISO 11898, up to 1 MBit/s for standard vehicle CAN and 8 MBit/s for CAN-FD. The vehicle measurement technology, PC hardware and diagnostic devices are thus reliably protected against short circuits and other errors through the decoupling.
Automotive Measurement Technology

Test bench environments

Diagnostic devices / data logger

CAN networks in industrial plants
Module for galvanic decoupling of CAN and CAN-FD networks

Avoidance of disruptions and potential shifts

Robust and easy to integrate plug-in module for test benches and vehicles

Isolation separation adapter
Technical details
| | |
| --- | --- |
| Housing LxBxH | 55 x 55 x 28mm (aluminium) |
| Supply voltage | 9 V to 36 V |
| Signal delay | type 75 ns |
| Power consumption | max. 80 mA |
| Operation temperature | -40°C to +85°C |
| Transmission rate | up to 8 Mbit/s |
| Isolation voltage | 1 KVrms (1s) / 60 Vdc, 42 Vac |
| Connections | 2 x 9 pin Sub-D |
Downloads
Specsheet
201211-specsheet-flexiso-s-can-en.pdf
476.10 KB
Download
Matching Products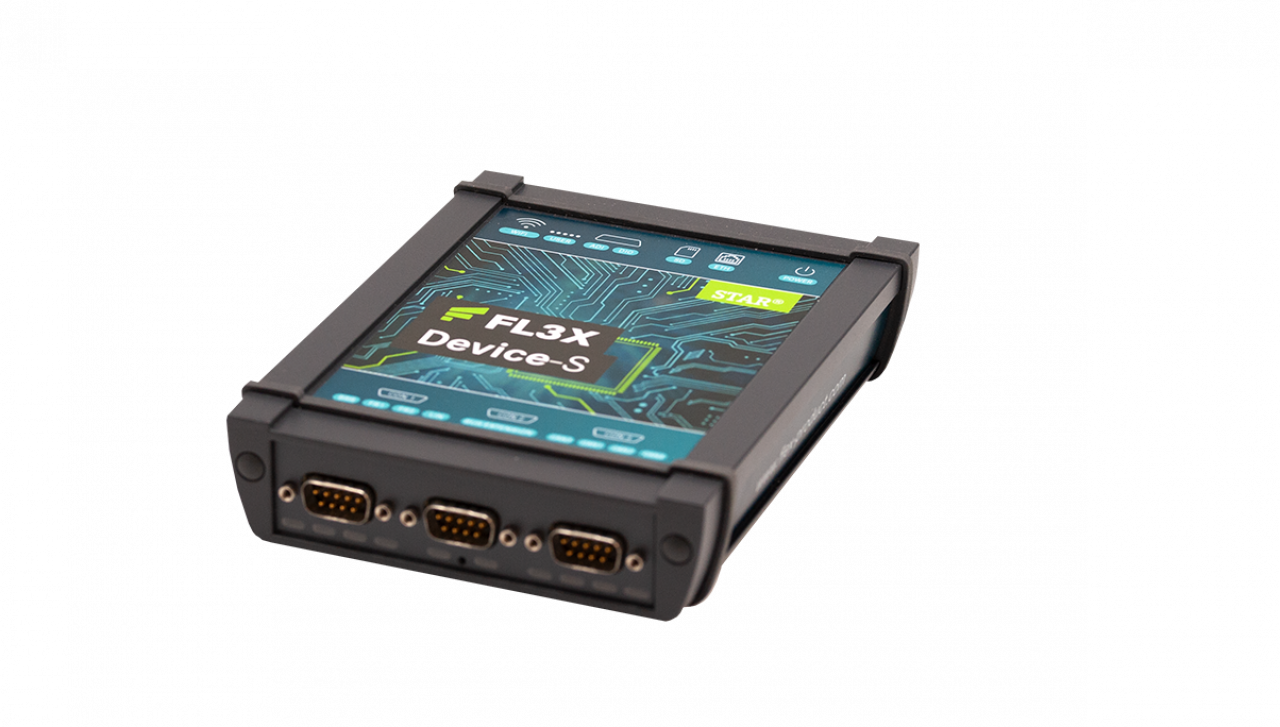 FL3X Device-S
The multifunctional bus control unit FL3X Device-S supports the current and upcoming bus systems and has one variable interface, so it covers most of the application fields where bus interfaces are required.
Details